Improve Your Options, Elevate Their Experience
We see remarkable improvement when seniors get regular attention, more frequent exercise, improved social interaction, improved nutrition, and decreased confusion back in their familiar surroundings. However, we also appreciate that seniors move at their own pace, which is often slower than your staff can provide.
Our staff provide that top-up care at the seniors' pace so your staff can complete their own tasks in a timely way. For example, our staff can give two hours for morning care to get all the senior's desired details of dress and grooming completed so everyone is happy. 
We've seen many seniors improve beyond their baseline, surprising their families with more resilience.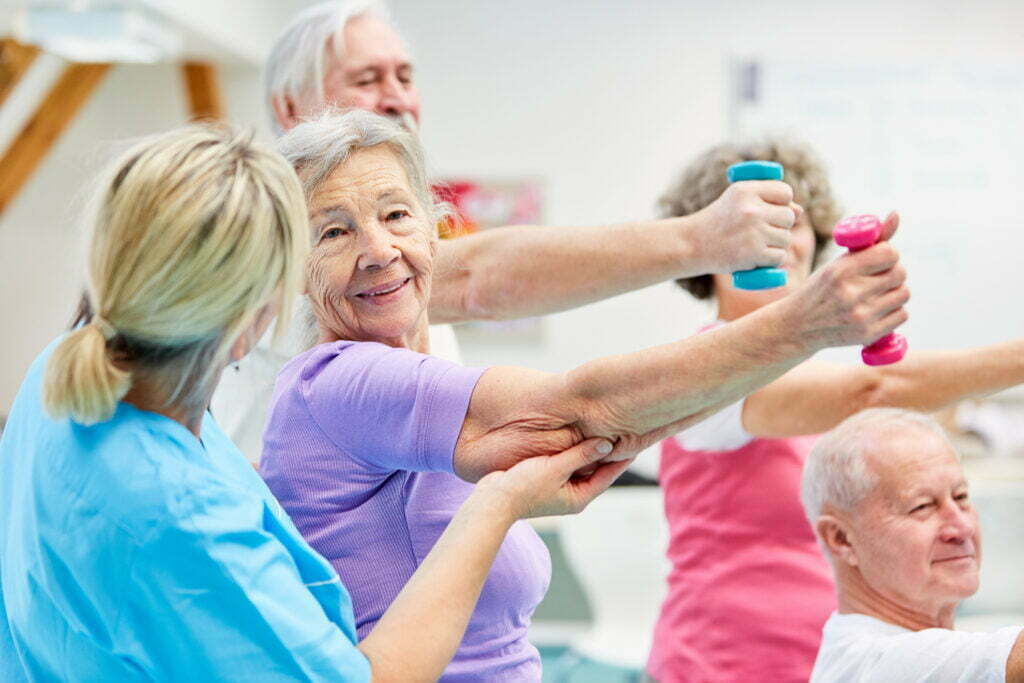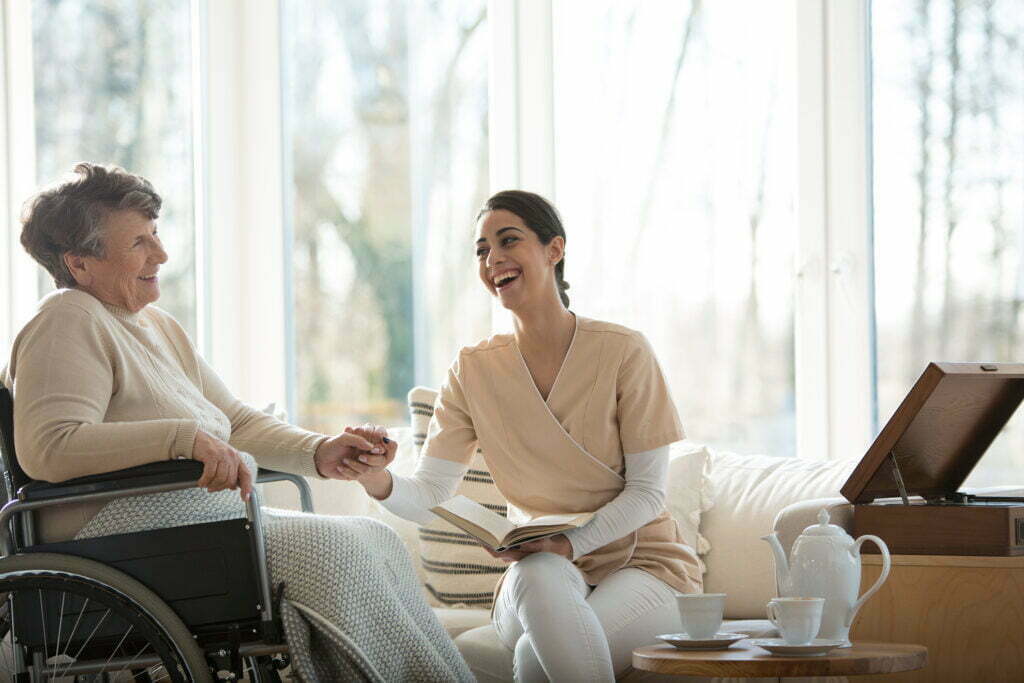 Support Your Residents and Their Families
Marlene's daughter felt she was not getting enough stimulation in her assisted-living home. Her short-term memory was declining, but she still had a zest for life.
Beyond Neighbours continues to enrich her life with regular visits that keep her engaged with walks together inside and outside of the home, facilitating spontaneous chats with other seniors,  and even visits with the caregivers' own dogs.
Care is flexible to fit Marlene's daughter's busy schedule, so Marlene is not over-extended. Visits are provided with regular caregivers who Marilyn is familiar with to enhance her experience with deeper connections.
"I've had a great experience with Beyond Neighbours since they started providing companionship for my mother. Their staff are bright, professional and responsive. The focus is always on my Mom's well-being. And I really appreciate the open and clear communication. Would recommend to anyone needing help caring for a loved one."
Get In-House Help from Professionals That Care
We collaborate with Wellness Directors to augment needed care to avoid having residents end up in hospital or even rescuing them from hospital when they become stuck and are at risk of a higher level of care. 
We support patients with:
Memory Care

Companion Care

Mobility, Activity, and Exercise programs created by a physical therapist and regularly enacted by our caregivers with our senior clients

Accompaniment to Appointments with an email summary to loved ones afterwards

Errands for our senior clients,, shopping together, and social outings
If there are sufficient clients in a facility, we can even offer one-hour visits for clients, such as occupational therapy, assistance with ADL approvals, bridging nursing services from home care.